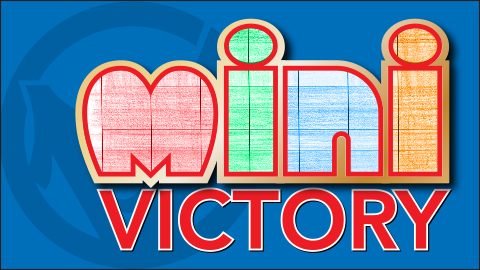 At Victory Aiea we deeply value young people and families.  We understand that in 20 years the kids in Mini Victory will be leading this church.  Our team goes through great lengths to create fun and safe environments where our kids can grow in their relationship with Jesus.  Here is more information on Mini Victory.
The Team
Our team is made up of volunteers who love kids.  The team is led by Tyzelle Mericle.  Ty is the wife of Trenton.  The Mericles have a 2 children and are currently expecting a 3rd.  Tyzelle has an associates degree in teaching and is currently working on her bachelors.  Tyzelle's love for kids is clearly evident as she weekly prepares a program for our kids each Sunday.
Safety
Safety is a huge priority for us.  All volunteers are throughly screened through internal systems in addition to formal background checks done through the state of Hawaii.  Additionally our team has set in place policies and procedures that ensure your child's safety while at church.  These procedures include secure check in and check out processes, small teacher to student ratios, and clear lines of communication established for emergency situations.
Philosophy
Our belief is that parents should be the primary spiritual voice in their child's life.  The church exists to supplement and help parents lead their children spiritually, teaching them to love Jesus and respond to the gospel.  As soon as children can sit in service our hope is that they will.  While they may not understand everything in the beginning we believe that families talking through the preached word on a weekly basis is a key component to family life. The determination regarding when a child is ready to engage the preached word with the rest of the congregation is entirely up to the parents.
Sunday's
Children can check in 15 minutes before the start of the worship gathering.  Parents will sign in their child and receive a ticket to sign their child out. The young people will sing songs, hear a lesson, and do crafts and activities that help them understand the bible, the gospel and our response to the gospel.