We firmly believe that all disciples of Jesus should make disciples of Jesus that make disciples of Jesus. While there are many things to do in a church we believe that the call of every believer to make disciples stands as one of the most important. Many churches have programs, groups, ministries, and serving opportunities that while are many times great things, sometimes distract us from making disciples.
We have identified 4 components involved in making disciples. As believers engage in these 4 components our hope is God might use us to make disciples that make disciples.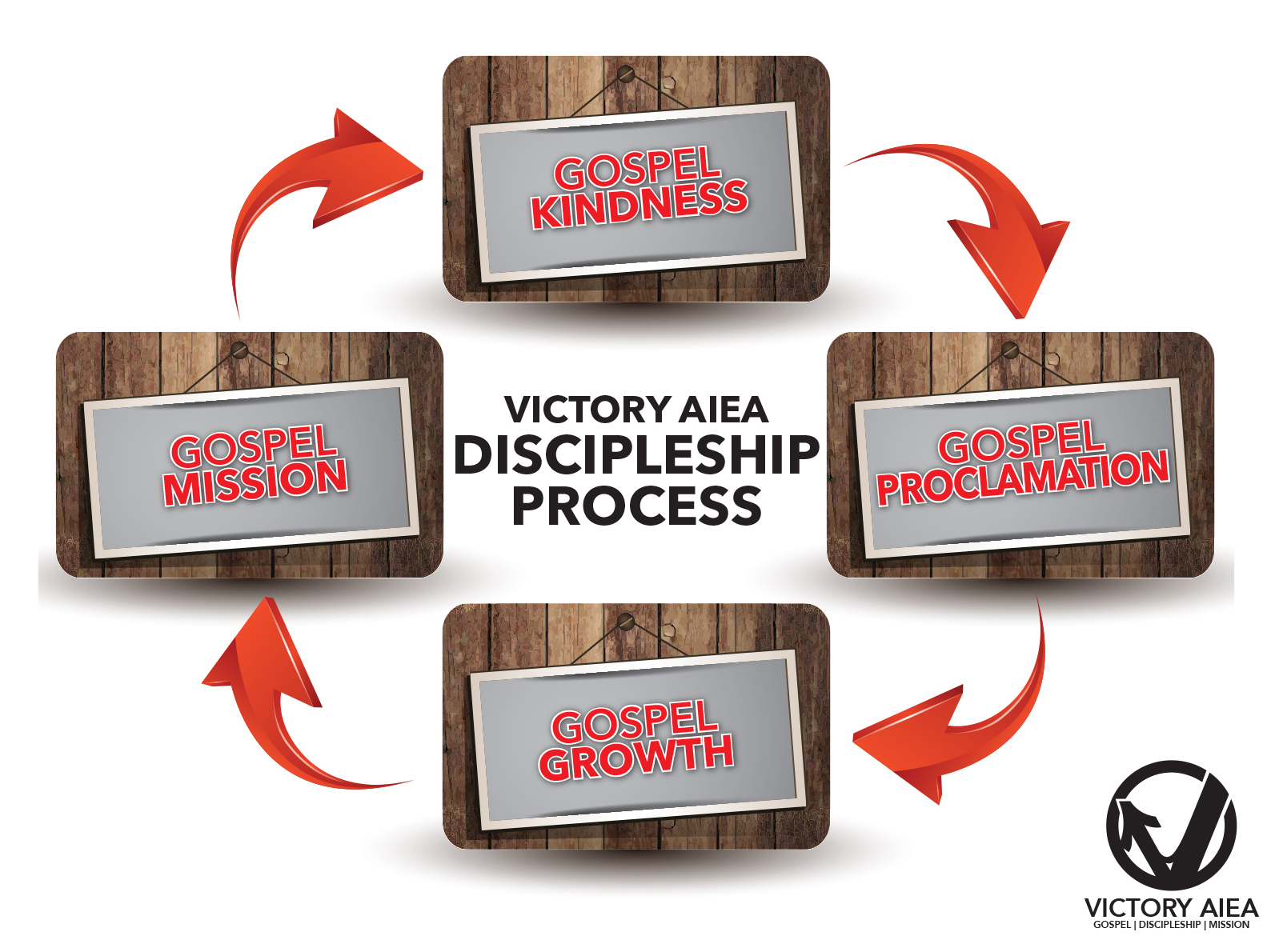 1. Gospel Kindness
Gospel kindness can and should be displayed to all people. Even for the individual that wants nothing to do with God believers can demonstrate gospel kindness. Gospel kindness is rooted in generosity in our time, talents, and money. Gospel kindness is seen in the hospitality that we show others. Believers should work to spend time with others at homes, restaurants, coffee shops, the beach, and anywhere else that people like to hang out.
2. Gospel Proclamation
Gospel proclamation is the actual teaching of the gospel. Simply demonstrating the love of God is not enough to save people. Gods people must be called with the proclamation of the gospel. God will draw his people to himself by causing them to desire to know more about him. As people begin to ask about God we should be prepared with answers and a clear gospel message. This is not only the job of pastors. Every believer should be able to share the gospel with those that God would call to hear it.
3. Gospel growth
We are saved by the grace of God. The reality however is that we do not die the moment we are saved. We continue to live our lives. As we respond to the gospel we should respond in holiness, love for others, repentance, and a desire to know God more. New believers can grow as we engage the word of God, fellowship with other believers, regularly hear the preached word, read books, listen to podcasts, practice gospel kindness to others, and proclaim the gospel to others
4. Gospel Mission
The gospel has been expanding since the resurrection and ascension of Jesus. Men and women have taken the gospel to all corners of the earth making disciples of Jesus. As disciples of Jesus we also are called into this mission. Our mission is to make disciples everywhere we go. While not everyone will be called to move around the world or start a church we are all called to make disciples. We all have family, friends, co workers, people we know through our kids schools and activities that we can show gospel kindness towards, proclaim the gospel to and help to grow in the gospel.